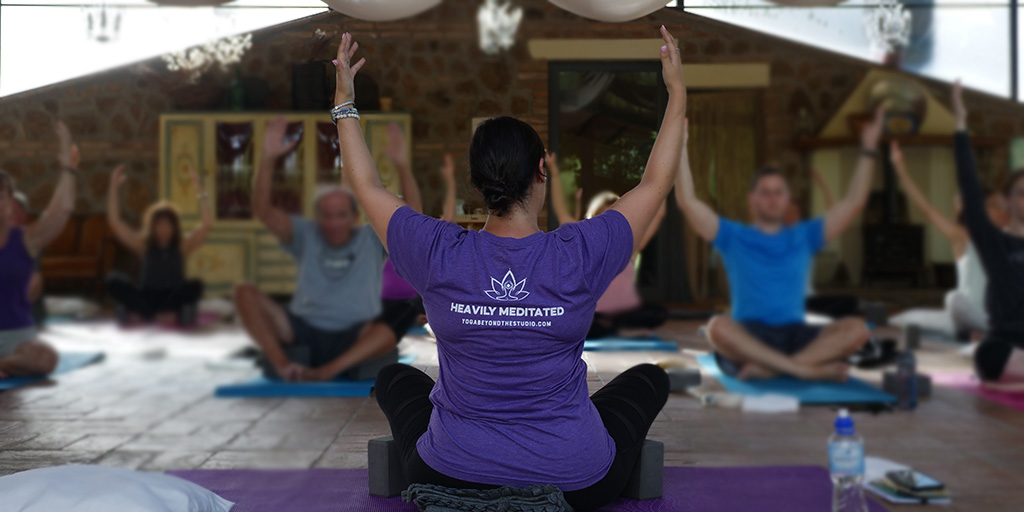 Have you been dreaming of going on a yoga retreat?
If so, you're not alone. After all, yoga is more popular than ever, and yoga retreats are the perfect opportunity to refresh your mind, deepen your connection with your body, and increase your knowledge of the most useful yoga poses.
Booking your first yoga retreat is an exciting experience, but it can also seem a little overwhelming when you don't know what to expect. Fortunately, this article can help. Here we take a look at tips for preparing for your first yoga experience at a retreat so that you can make the most of every moment. Keep reading to learn more.
Research Your Retreat Destination
Let's start by discussing the importance of familiarizing yourself with the location where your yoga retreat is being hosted. Look at photos when possible and read about the destination so that you'll have a clear idea of what to expect.
This will help you plan what to wear and help you get excited about spending time in the retreat environment.
Ensure That Your Yoga Experience Matches The Retreat's
When it comes to participating in the best yoga retreat, it's important to understand that every retreat will cater to a specific experience level. In other words, if you're a beginner, you'll need to choose a retreat that's designed specifically for beginners.
This can make a huge difference in the overall experience.
Pack the Right Clothes
The clothes you bring to the retreat will have a direct impact on the quality of your experience. After all, the right choice of clothing will help you stay as comfortable as possible.
This includes the clothes you intend to wear when not in a yoga class. Keep in mind that the vast majority of your time spent at the event venue won't be spent in a class or practicing yoga, but rather in other areas of the grounds, in your room, eating, and socializing with fellow guests.
Check Customer Reviews
The simple truth is that not all yoga retreats are created equal. Not every retreat will provide a quality experience. That's why online customer reviews are such a valuable resource.
The key is to look for a reputable yoga retreat hosted by an organization with years of experience.
Yoga Beyond the Studio is a perfect example, having been in business since 2016, with tons of positive reviews posted by satisfied retreat participants.
Keep in mind that reviews are written by yoga practitioners who have the benefit of first-hand experience at Yoga Beyond the Studio retreats, and can thus provide trustworthy insight.
Communicate Special Needs to Your Instructor
It's also good to reach out to your instructor ahead of time to inform them of any special needs or requests you might have. This is especially important if you have a physical disability they should be aware of. Informing them prior to arrival can help you avoid an uncomfortable conversation in front of the class.
It's also important to let the retreat staff know about any dietary needs or restrictions. This will help the staff accommodate your needs so that you can have the best possible experience and reach your yoga goals for the retreat.
Familiarize Yourself With the Retreat Schedule
Ask the instructor or retreat company for the retreat itinerary. This will help you understand exactly what to expect from day to day so that you can be fully prepared throughout the course of the retreat. Having a copy of the itinerary will also reduce the risk of missing out on any classes.
Are you concerned about what type of yoga essentials you'll need to pack for your retreat? If so, the good news is that you only need to worry about bringing comfortable clothing and yourself. That really is all you need.
Keep in mind that all the essentials will be provided for you at the yoga retreat. This includes the yoga mat you'll be using. Thus you won't need to worry about fitting your yoga in your suitcase, or any other type of yoga equipment you use at home.
Downtime Is Important
Planning for your upcoming yoga experience and thinking about the various yoga options you have to choose from is certainly an exciting process, but you also need to plan for downtime. That's because spending time alone between classes is an essential part of the overall retreat experience.
Everyone prefers to unwind in a different way and yet spending time alone so that you can practice meditation and recharge is help make the other activities during the retreat extra special and rewarding.
It's a good idea to bring a notebook to write down your thoughts between sessions so that you can record key insights and observations for future reference.
Preparing for Your First Yoga Retreat
It's no secret that yoga is one of the best ways to clear your mind and strengthen your body. That's why yoga treats have become increasingly popular in recent years. Fortunately, this guide to preparing for your first yoga retreat will make the experience everything you imagined it could be.
Don't forget to eat. After all, you'll need energy for your classes. That's why you should maintain a quality diet and drink plenty of water in the weeks leading up to the retreat. This will also greatly benefit your yoga habit at home.
Yoga Retreats with Yoga Beyond The Studio Retreats
We created Yoga Beyond The Studio Retreats to offer beginners to yoga an ultimate vacation that has the perfect balance of relaxation, culture, and just a really good time.
Ease into yoga in a safe and relaxing way thanks to our one of a kind approach to yoga that starts with the basics.
All our yoga retreats are unique and transformative experiences guaranteed to make memories to last a lifetime.
Our retreats include delicious meals, luxury accommodations, horizon-broadening excursions, pampering spa treatments, and a bit of beginner yoga sprinkled in.
Click here to view our upcoming yoga retreats or contact us today to request more information about signing up for one of our upcoming yoga retreats.