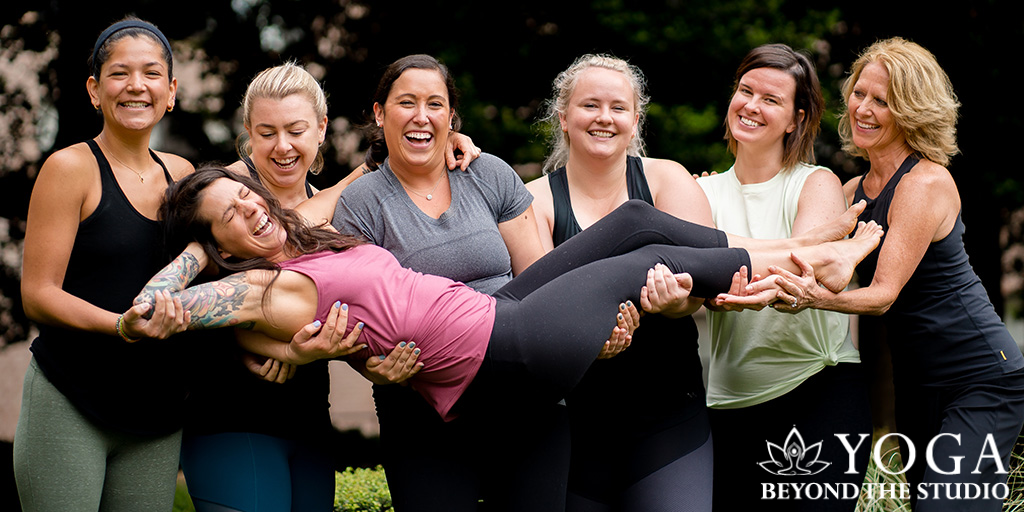 Research shows doing yoga can help manage stress and improve sleep. It's also linked to losing weight and reduced joint pain. In the busy times leading up to your special day, you can use all the relaxation you can get!
You're unique, so why wouldn't your bachelorette party be too? Your bachelorette party doesn't need to be another stressful event to manage. Instead, you can reap the benefits from yoga and have fun at the same time.
When you gift experiences instead of objects, people remember the gift for longer. An experience-based party like yoga means you're making memories that will last for years to come.
Read on to learn how to plan a yoga bachelorette party for you and your favorite girls.
The Best Bachelorette Party Ideas
If you're looking to throw a yoga bachelorette party, it's about more than just moving your body. It's about a day of wellness for you and your bridesmaids.
When you hear wellness you may think of exercise. But wellness is also about what you put in your body. When party planning, you'll want to think about nourishing food for you and your girls.
After moving your bodies doing yoga you'll work up an appetite. Talk to your caterer about big hearty salads with plenty of protein.
You're throwing a fun bachelorette party so don't be afraid to indulge a little too. If you're looking to drink, you can also make your own healthy cocktails. For example, incorporating apple cider vinegar into your recipes can boost your gut health.
Location Scouting
The perk of working with a private instructor instead of a studio is that you decide the location. Visit local venues in your area to find one for your group. Look for a location that's calm and quiet.
It's also helpful to look for a place with beautiful views or nice sunlight. Depending on the season, you may want to host your party at a place with an outdoor area. Doing yoga in the garden with the fresh air and sunlight on your skin is an instant recipe for relaxation.
You can even host it at your house or in a friend's backyard. Once you know the location, you can decide if you'll want to work with a venue that does catering. Otherwise, you'll want to plan for your own food and drinks.
Yoga and Activities
When you're party planning, make sure you consider what you want from your yoga instructor. Look for someone who has experience teaching private groups. They'll know how to make people feel comfortable, no matter their experience level.
Unlike a studio class, private instructors have the time to check on everyone's poses. This means you and your bridesmaids will get support and guidance. That way you'll be sure you reap the rewards of your yoga efforts.
Yoga appears to increase mindfulness. Not letting the small stuff get to you will help you feel calm and ready for your wedding day. Research also shows that yoga can help with joint pain and alleviate anxiety.
You can ask the instructor to focus on stress or pain relief, depending on your preferences. From joint pain to relaxation, your instructor can tweak the session for your needs.
Your instructor will tailor the course to your group's experience level. They'll also be able to work around your schedule for the party, and will come to your preferred venue.
As it isn't a yoga studio class, a yoga bachelorette party is more intimate. In this space, you and your bridesmaids will have a chance to release tension before the wedding day.
An experienced group yoga instructor will be able to create a space of trust and comfort for you all. You'll be in a safe, judgment-free zone.
Practicing yoga together also increases feelings of trust. Doing yoga will help you and your bridesmaids communicate with each other better. These are all skills you'll be happy you worked on when the rush of your wedding day arrives.
Other fun activities to consider include other ways to let off steam. You and your girls can do a spa morning before yoga. Plan out face masks, steam treatments, massages, or even pedicures for your group.
With the right activities, your party will feel like an extended vacation.
Party Favors
Your bridesmaids have your back. They help you solve problems as you do your event planning.
They've celebrated your engagement with you. And they were with you as you picked out the perfect dress. So it makes sense you want to give them a special party favor from your day together.
Not sure what to give as a favor? For a yoga bachelorette party, think wellness and pampering. Aromatherapy oil kits for letting off steam make adorable favors.
You can also customize yoga mats or water bottles for the party as a sweet way to remember this day. Every time you hit the gym or do yoga, you'll each remember your unique bachelorette party.
Ready for Your Yoga Bachelorette Party?
Yoga is not just stretching and relaxation — it's also about lifestyle. That's why so many people who do yoga notice big changes. Doing yoga regularly influences their sleep, mood, and mental health.
Your party is all about relaxing and getting in touch with the best version of you. You'll all feel rested and ready for the big day after your yoga bachelorette party.
Ready to book a yoga party to remember forever? Make sure you work with an instructor trained for private events. Our experienced team is here to support you and your bridesmaids. Click here to book your class.
Get in touch with us to find the perfect instructor for your party!