Online Group Yoga Classes
Share the many physical and mental benefits of Yoga with your family, friends, coworkers or neighbors.
Benefits of Our Group Yoga Classes
Group yoga classes are a great way to benefit from yoga together.
Reduced Stress
Yoga boosts energy and reduces stress, promoting better mental health and reducing sick leave.
Improved Health
Group yoga leads to improved mental health and overall well-being.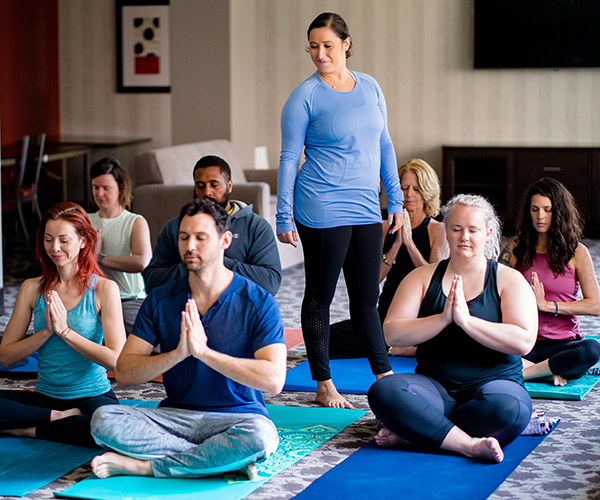 Increased Focus
Improve concentration, productivity, decision-making skills, creativity, and ability to multi-task.
Increased Morale
Yoga relaxes the body and calms the mind. Bring your group peace of mind and a positive outlook on life.
Top-Tier Yoga Instructors
Our instructors are carefully vetted to guarantee that you receive the most effective, personalized yoga experience tailored to your needs.
Online Private Yoga Class Pricing
A safe and relaxing experience delivered by top-tier vetted yoga instructors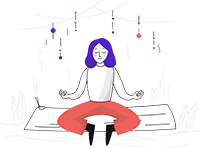 30-Minute Online Meditation
Allows Up To
3
Participants
Perfect for decreasing anxiety and stress while improving focus and attention.
Per class price.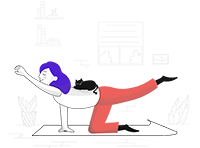 60-Minute Online Yoga
Allows Up To
3
Participants
Ideal for improving flexibility and strength while deeply relaxing the mind.
Per class price.
Prices are in US Dollars and are subject to change without notice. Appointment time is not guaranteed until the appointment is confirmed. Yoga Beyond The Studio's classes are taught by vetted independent instructors.
Frequently Asked Questions
Starting your yoga practice doesn't have to be intimidating.
Have any additional questions? Please chat with us today.
How long is a group yoga class?
Our group yoga classes are 30 - 60 minute long depending on your package. We can offer longer classes for a fee.
How often should my group do yoga?
The more they practice, the quicker they'll notice the benefits of yoga. We recommend practicing yoga at least 1 - 2 times per week.
Do we need yoga props?
Our instructors will create a class that doesn't require props. Each student will simply need a yoga mat to participate.
Ready to book your yoga class?
Book your private yoga class at the time and place that works best for you!
Book Now
Customer Reviews
See what our customers have to say about their private yoga classes