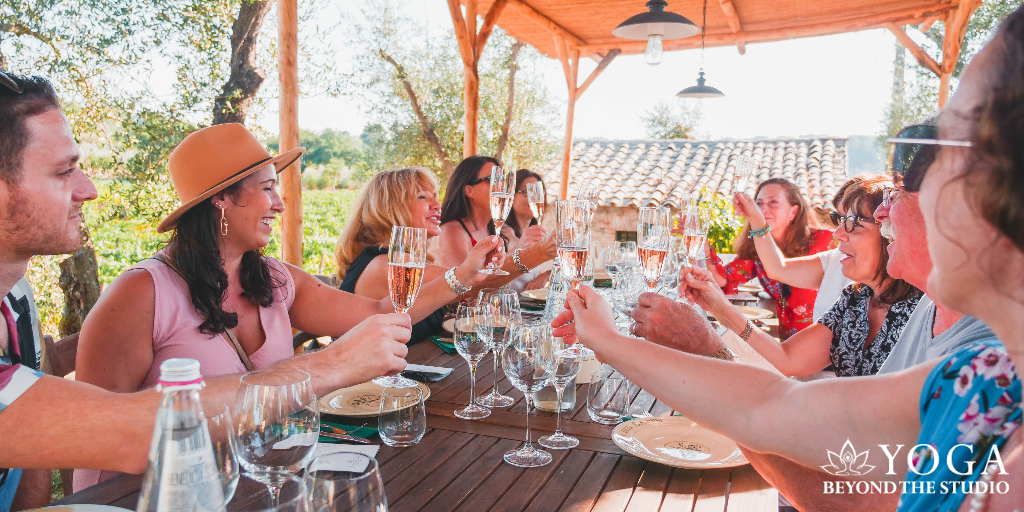 For many people, vacation is all about seeing the top sights in a new country as quickly as possible. Then, once it is time to return home, they feel even more exhausted than when they left. Can you relate?
If so, you are not alone. Fortunately, your next vacation doesn't have to be that way! Instead of running around like crazy, try attending one of our yoga retreats. You can learn a new skill, relax, make new friends, and still experience a new culture.
While yoga retreats are an amazing way to vacation, not all retreats are created equal. Keep reading to learn why you should choose to go on one of our yoga retreats over another.
Start With the Basics
Do you feel intimated by the idea of attending a yoga retreat because you are not a yoga expert? If so, don't worry!
While many other yoga retreats require you to practice yoga regularly and cater their classes to experienced yogis, our yoga retreats were designed with beginners in mind. Our retreats teach you the fundamentals of yoga so that you can enjoy the health benefits of yoga in a safe and encouraging environment.
You will get plenty of guidance from the instructor to ensure that you learn proper technique and don't get hurt. Our yoga retreats are an approachable and accessible way to start learning yoga.
Embrace Community
Another benefit of going on one of our retreats over another is that we focus on creating a community. Everyone will be attending the retreat with the same purpose: to learn yoga, make friends, experience the local culture, and be pampered.
Many of our past yoga retreat participants have kept in touch with each other and are even planning to go on more retreats together in the future.
Whether you are going on a yoga retreat with your partner, friend, or by yourself, you will make new friends that can last a lifetime. You also will become part of an amazing community.
The Spa Is Calling
One of the best things about going on a yoga retreat is the time that you will spend relaxing at the spa. All of our retreats take place at beautiful, luxurious resorts with relaxing spas so that you can have the best experience possible.
Most yoga retreats are all about practicing yoga. While one of the goals of our retreats is to learn yoga, we also want you to feel pampered and relaxed. Each yoga retreat includes a massage and access to an amazing spa.
Experience a New Culture
Vacation is your opportunity to fully embrace yourself in a culture and learn about different ways of living. If you choose to go to one of our yoga retreats instead of another retreat, you will still get that cultural experience.
For example, if you choose to go on our yoga retreat in Italy, you will get to experience Italian cooking classes, vineyard tours, and a private tour of a local town.
Most other yoga retreats are centered around just learning yoga. With our retreats, you will get the best of both worlds!
Eat Amazing Local Food
In addition to experiencing a new culture through activities, you will also get to eat like a local. Each of our yoga retreats includes incredible meals.
While many retreats only offer vegan food, at our yoga retreats we offer our participants the most delicious foods from the local culture. Can you imagine going to Italy and not experiencing the best local pasta, pizza, and wine? Neither can we! On all of our retreats, a local chef will cook three delicious meals daily.
Another benefit of having an on-site chef is that we can cater to specific diets. If you are vegan or vegetarian, you won't have to stress about breaking your diet during your vacation.
Surround Yourself in Positivity
Our yoga retreats allow you to be surrounded by positivity. From the yoga instructors to the new community you are a part of, there won't be any negative energy.
Here are some of the benefits of positive thinking:
Reduce stress levels
Lower risk of depression
Improve immune health
Stronger heart health
Longer projected life span
As you participate in one of our yoga retreats, you will feel your stress levels decreasing and your overall happiness increasing due to positive thinking. You will be able to improve both your physical health and mental health.
Focus On Yourself
How often do you get time to focus on yourself? Probably not often because you are so busy! If you choose to go on one of our yoga retreats, focusing on yourself is the main goal.
Our yoga retreats allow you to focus on the connection between your mind and body through learning yoga and meditation, relaxing, and spending time at the spa.
While other yoga retreats require you to attend all of the yoga sessions, we understand if you need a break. While we encourage you to attend all of the yoga sessions, our retreats allow you to spend your time how you want.
Return Home Feeling Refreshed
Because most yoga retreats push you to do a ton of yoga, you may return home feeling even more tired than when you left.
If you choose to go on one of our yoga retreats instead, you will come back feeling refreshed and ready to get back to your normal life.
You also will feel good knowing that your new yoga skills will help you manage anxiety and stress when life gets tough.
Sign up for One of Our Yoga Retreats
There are many benefits to choosing our yoga retreats over other yoga retreats, such as learning how to do yoga, relaxing, and becoming part of a community that will last a lifetime.
Our yoga retreats are unique in that you don't have to be an experienced yogi, we embrace the local culture, and our retreats are truly one-of-a-kind.
If you have been trying to choose a yoga retreat, hopefully, this article helped! Visit our yoga retreats page to learn more about our current retreat options.