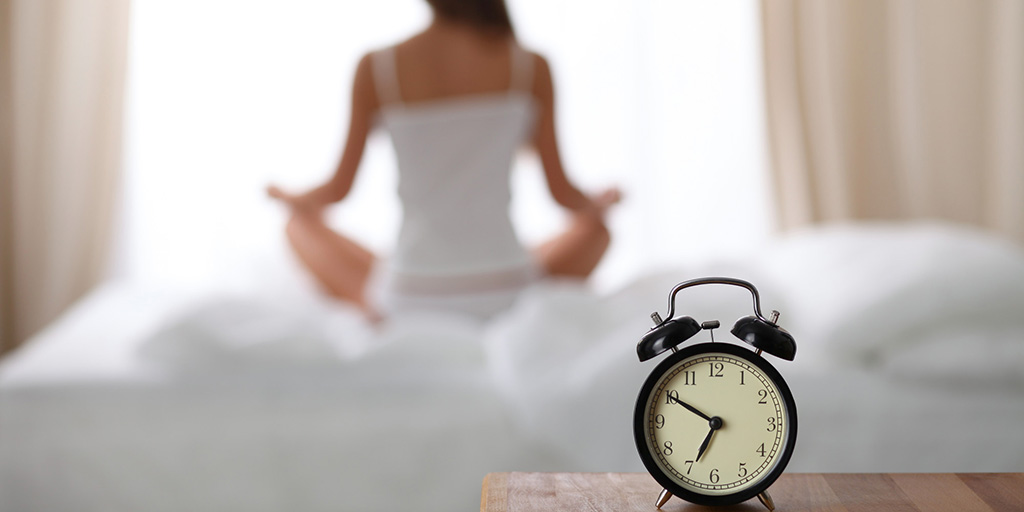 Almost 28% of Americans have tried taking a yoga class. However, many of them fail to establish a regular yoga practice.
Practicing yoga can have a powerful impact on the strength and flexibility of the body but can also reduce stress and increase mental clarity.
Although there are many benefits to yoga, it can be tough to establish a regular practice. Don't worry! We're here to help. Here's how you can start and maintain a healthy yoga habit.
Practice at the Same Time Each Day
To start and maintain a yoga habit, you must prioritize consistency. It's a good idea to set a time every day that you'll perform your yoga routine.
Even if you only have a short session each day, trying to practice yoga simultaneously can be very beneficial. On the other hand, if you try to do your yoga routine randomly at different times during the day, it will be much harder to build a habit around it.
Do your best to remain consistent, but if things don't go according to plan, don't stress out. Just get back on your schedule the next day that you can.
Start With a Short Time Frame
If you try to devote hours a day to yoga as a beginner, it's unlikely that you'll want to keep it up for very long.
It might be best to set aside a short time for your yoga practice at first to ensure that you can stay consistent and excited about it. Consider starting with a daily 15-minute yoga practice and working your way up. This will allow you to build consistency before expanding the length of time that you practice for.
By committing to only a short time frame, you'll have fewer excuses and are less likely to skip yoga on a particular day because you feel too busy.
Get Professional Instruction
One of the best ways to build a healthy yoga habit is to get insight and guidance from an experienced yoga teacher.
When you get private yoga lessons or attend a yoga class, it will be easier to commit to doing your routine simultaneously each day or week. Taking a private or group lesson online in your own home can help keep you motivated and engaged.
Additionally, you're also likely to feel more motivated if you're paying a fee since you'll want to be sure that you're getting your money's worth.
We've found that yogis that take our private yoga classes are much more likely to establish a healthy at-home yoga habit. Our instructors teach you ways to practice yoga safely on your own, so you may be able to build your own practice after a couple of private classes.
Look for an Accountability Partner
While attending a regular yoga class or taking private lessons can be a great way to hold yourself accountable, you can also get an accountability partner.
Finding a friend who also wants to start practicing yoga and who can hold you accountable as you build your yoga habit is a great idea. Also, consider looking for someone who can create a practice alongside you and who you can talk to when you feel like throwing in the towel.
Having someone on your side who's also trying to develop a steady practice can help keep you motivated and make it easier to have fun while building up the habit.
Have a Dedicated Spot for Your Practice
One of the things that you can do to increase your motivation for practicing yoga is to set up a personal yoga space in your home.
Setting up a space where you'll have plenty of room available and that has been set up for comfort can be a great idea. You may also want to ensure that you'll have natural or comfortable indirect lighting and can have all of your yoga accessories and clothing available and ready.
A dedicated space for yoga can ease your transition into practicing yoga daily. It can make it easier for you to feel like practicing since you won't need to set up and take down your yoga mat and accessories every time you practice.
Set Clear Goals and Intentions
To start a yoga practice, you must set a clear intention and commit to it. Then, if you're going to develop a yoga practice badly enough, you'll find a way to make it work.
It's a good idea to start by thinking about your intention and reminding yourself of the benefits you'll get from doing yoga regularly.
In addition to this, it can be helpful to set some clear goals as well. First, define what you want your practice to look like and what you want to accomplish, then keep a journal to track your progress over time.
Setting clear goals and tracking your progress will help you stay committed and make it easier to build a yoga habit.
Reward Yourself After Practicing
One of the best tricks you can use to establish a yoga practice is rewarding yourself after following through.
Consider giving yourself a special reward after practicing yoga. This will allow you to associate the positive feelings of getting your reward with your practice and provide you with something to look forward to.
You may consider giving yourself a special snack or doing something else you enjoy right after your yoga ritual. This will help reinforce positive feelings, and you'll feel rewarded for sticking to your habit.
Developing a Yoga Habit Using These Tips
To start and maintain a healthy yoga habit, you should try using some of the tips and tricks listed above. By committing to your goals and taking your practice seriously, you'll develop an excellent yoga habit that gets stronger over time.
Are you looking for private yoga instruction? Book an online private yoga class to work one-on-one with an instructor who can help you build a healthy yoga habit.
We also offer private yoga classes at home or group classes at your workplace in these select cities.