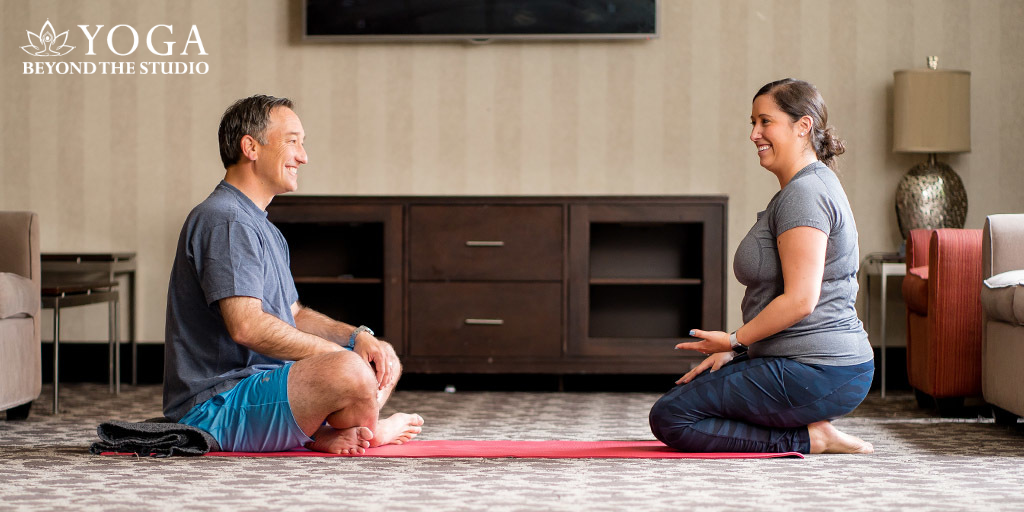 The popularity of yoga is ever-increasing, and more and more studios are opening up throughout the country. Classes are filling up fast, too.
While this is great news for instructors, it's not ideal for yogis.
Mass-market yoga classes often skim through the basics and don't provide enough groundwork for new yogis. Those who prefer not to practice in large groups feel a little out of place, too.
If you're one of them, you should consider taking private yoga classes instead.
Read on to find out why they could be better for you.
What Private Yoga Classes Can Do For You
Here's how one-on-one yoga sessions can help you.
1. Start Your Yoga Journey
If you're completely new to yoga, you might find group classes a little overwhelming.
When the rest of the class already knows what to do, you may be struggling to keep up. But with a private yoga instructor, you won't be left behind.
They'll guide you every step of the way, making sure the class goes at a pace that's right for you.
2. Feel More Comfortable
It's not just newbies who find group yoga classes intimidating. Even experienced practitioners can find that the environment throws them off.
Some people find that a quiet, individual class is much more comfortable for them. With no one else around, you don't have to feel self-conscious about being watched or worried that you won't be able to keep up with the class.
This way, your yoga practice can be calm, relaxing, and meditative. Just the way it's supposed to be!
3. Customize Your Class
Perhaps you've tried a few different yoga classes and have simply struggled to find one that feels like a good fit for you.
With so many different types of yoga and an endless list of instructors, going through the process of trial and error can take quite some time. When you opt for private yoga lessons, you avoid that long and arduous process completely.
That's because you can choose exactly how your yoga class works.
Talk to your private instructor about what you're looking for, and they'll craft a class schedule that fits your specifications.
This is also great for people who find it difficult to do certain poses due to injury or mobility problems.
A private instructor can modify your poses and select ones that work around your particular challenges.
4. Reduce Anxiety
Lots of people practice yoga in order to manage anxiety.
However, some may find a group environment counter-productive. This is because the presence of other people can induce stress and anxiety.
A private yoga session is a much more calming environment. You don't have to worry about who else is looking at you, what they think of you, or how your yoga skills measure up in comparison to theirs.
5. Practice Yoga, Even at Work
You don't have to do your private yoga classes in a studio or at your home.
If you prefer, you can even have an instructor come to your workplace and provide sessions there.
Office yoga programs have been proven to make employees more effective. However, the benefits stretch far beyond productivity. They also improve business communications. This is because it relaxes and refreshes employees, keeping them relaxed and lifting their moods.
Hire your own instructor and try doing your yoga at work.
6. Work Around Your Schedule
Busy schedules are one of the top culprits for stopping people from taking care of their mental and physical health.
Whether you've got to do the school run, head to a meeting or study for a test, there's always something getting in the way.
Most group classes take place early in the morning before people go to work, or in the evening after the finish. If neither of those times works for you, it can be hard to fit your yoga in.
When you hire an instructor privately, your class schedule works on your terms. Instead of struggling to get to your class on time, you can make it come to you when you're ready.
This also means you can be flexible in more ways than one. You don't have to stick to the same time for every class. If your work or social life get in the way, you can always move your classes around them.
7. Advance Your Skills
Private yoga lessons aren't just great for beginners. They can be hugely beneficial for advanced yogis, too!
Some people find that general classes aren't challenging enough or don't focus enough on the poses they want to improve on. Sometimes, they find that the classes become stagnant, and they don't feel themselves improving anymore.
In a private class, you can have an individual program that's tailored specifically for your needs. Your instructor will plan routines that incorporate the poses you want, and help you to work towards even your loftiest yoga goals.
This way, you can break through a plateau and take your yoga practice to the next level.
8. Be More Mindful
You may find it difficult to quiet your mind and fully relax when you're in a class with other people.
This can stop you from meditating and enjoying the full mental health benefits of yoga.
When you practice privately with an instructor, there are no distractions. That means you can be more mindful of your breathing and movements.
9. Prepare for Group Classes
Some people prefer to do private classes on a permanent basis. However, others simply use them to prepare themselves to join a group setting later down the line.
You can work with an instructor to get all the basics nailed down, priming you for bigger and more social classes.
Book Today
Now that you know what private yoga classes can do for you, the next step is to book one!
We'll send an instructor your way, so you can get started on your yoga journey. If you're not sure about doing it alone, you can even bring a friend or two to join you.