LIMITED SPOTS LEFT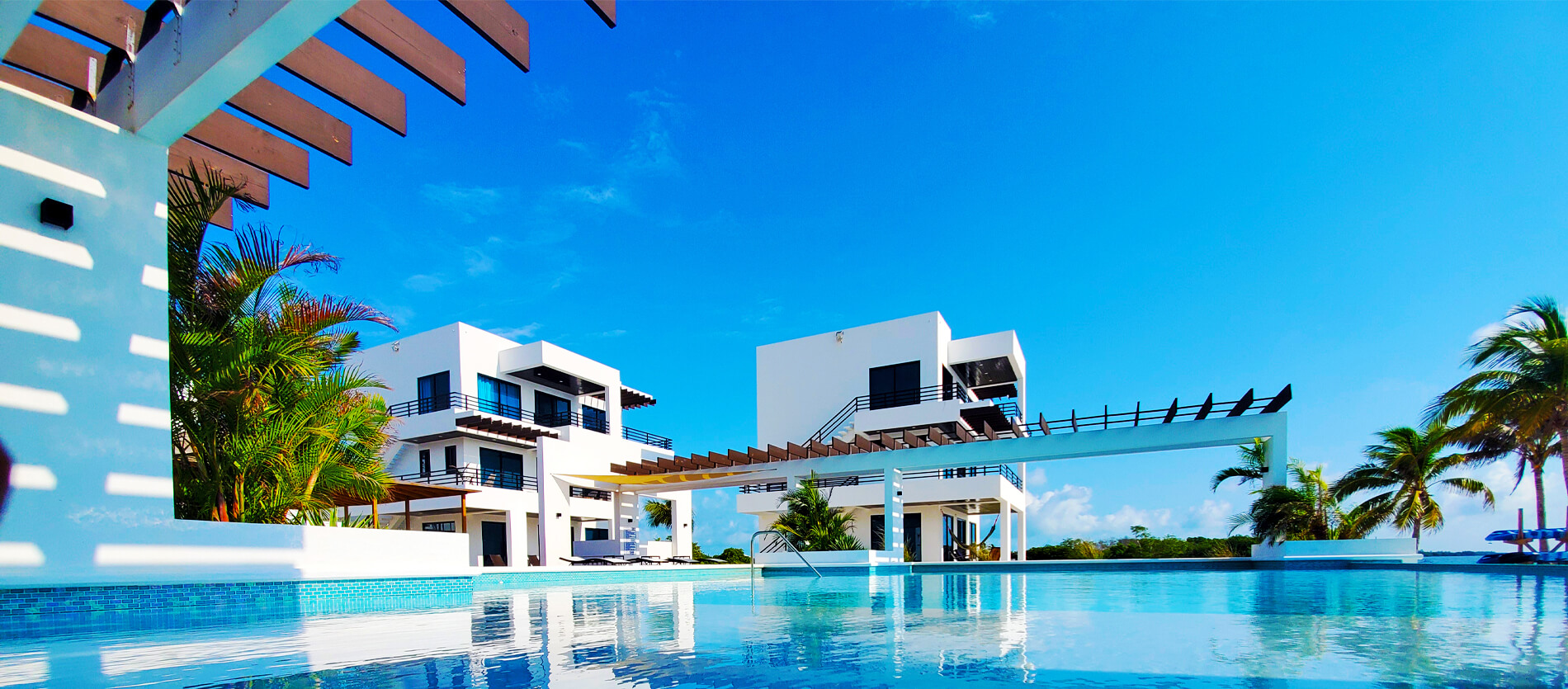 Belize Island Physical Therapy Retreat '24
Multiple excursions, daily physical therapy, 1-hour professional massage, delicious chef-prepared meals, and a luxurious beach-front boutique resort.
Retreat Location
Caye Caulker, Belize
Retreat Dates
January 7 - 13, 2024
Required PT Experience
None (beginners encouraged)
About This PT Retreat
Enjoy a week filled with the breathtaking beauty of Belize. "Go Slow" is the mantra of Caye Caulker AND this retreat. It's time to sink into the "Belize way of life". That is, go with the flow, catch the sun, soak, sip, and just BE.
Your Days will be filled with:
•Delicious food
•Beachfront luxury apartment-style accommodations
•Physical Therapy workshops that allow you to explore both your body & mind
•Relaxation surrounded by water and nature
•A Beautiful community of people just like you

Spend your free time lounging at the pool, rejuvenate with a treatment from the spa or explore the island of Caye Caulker, Belize, and all its glory
In addition to daily physical therapy, your retreat price includes a half-day snorkel tour visiting three famous sites of Belize and a sunset catamaran cruise that includes dinner and drinks.
What's Included
6 nights & 7 days at the beautiful Blu Zen Resort in Caye Caulker, Belize
Complimentary scheduled runs to and from the village hourly
Sunset Dinner Cruise on a private catamaran
Daily physical therapy workshops (1 - 2 per day) designed around the needs of the participants
We will provide you with the physical therapy equipment you'll need for this retreat
Breakfast and dinner daily, prepared and made to order
Enjoy one complimentary 60-minute massage
A half day guided snorkel tour, lunch & entrance fee included
From the airport there will be either a short flight or ferry to the island, from there you will be picked up by the hotel
Roundtrip airfare is not included.
You never know what can happen when it comes to travel. Missed flights, delays, illnesses. You want to make sure you are covered so buy your travel insurance as soon as you book your spot!
Gratuity is not included in the cost of your trip. If you enjoy your experience and the service at our hotel, please thank those who made your trip better with a tip. Usually, 10%-20% is customary in Belize.
Lunch will be on your own daily, prices in town range and can start as low as $8 per meal. There are also grocery stores on the island and a full kitchen in each unit if you prefer to cook.
Sometimes things don't go as planned due to circumstnaces beyond our control. As such, activities and included parts of the trip are subject to change.
Retreat Pricing
This retreat is hosted by Yoga Beyond The Studio Retreats LLC. A company dedicated to offering exclusive and elevated retreats. Trip total may be subject to additional taxes and fees.
The Accommodations
On the island of Caye Caulker, Belize lies A boutique resort situated on the beach with breathtaking views of the World's Second largest Barrier Reef and a refreshing tropical breeze. Our luxury resort is a seaside haven for recreation, relaxation, and romance.

Perfect for a relaxing getaway with your friends, your partner, or even on your own to meet new people and explore new places!

Modern luxury accommodations will all include air conditioning, wifi, and apartment-like amenities such as kitchens refrigerators, private patios and so much more!

There are three beautiful on-site pools as well as a full spa.

**If you are traveling with a group, please list the names of those you would like to room with under "Notes to the Organizer", If you are traveling alone, I am happy to pair you with a new friend**
The Physical Therapy
Practicing physical therapy regularly can be challenging with a busy schedule. Taking yourself away from the stresses of daily life will allow you more time & freedom to see the positive effects of PT.

On this retreat, you'll enjoy daily Physical Therapy workshops as well as private sessions with Dr. Dan Lang PT, DPT, CSCS.

Dan has completed extensive post Doctorate study with organizations including Functional Movement Systems and the Institute of Physcial Art, the latter of which he is currently training with to become a Cerftified Functional Manual Therapist (CFMT).

Dan is also certified through the National Strength and Conditioning Association (NSCA) as a Certified Strength and Conditioning Specialist (CSCS).
The Excursions
Two unbelievable excursions are included in this amazing retreat:

Half Day Reef Snorkeling:
Swim with Caye Caulker's most spectacular marine life.

On this tour you will discover the wonder of Belize's marine ecosystem. Your trip will focus on three different snorkeling locations along the reef that runs parallel to the island of Caye Caulker. In this natural haven for thriving sea life you will be surrounded by the laid-back nature of local nurse sharks, dancing coral beds, and an array of colorful fish.

Caye Caulker South Channel, Shark Ray Alley, and the Swash are popular local destinations for snorkeling. Our experienced guides will help you discover many different marine species such as parrotfish, lobsters, angelfish, tarpon, eagle rays, and many more. We're here to answer questions, point out sea wildlife, and make sure you get the most out of your journey into the underwater world.

This tour is available for all snorkeling levels of experience from beginner to advanced. The guides accompany you in the water to point out fish and other marine life while making this one of the greatest experiences of your life.

Our spacious catamarans are equipped with sun and shade areas, washrooms, changing areas, and freshwater rinsing stations as you emerge from the ocean.

Sunset Dinner Cruise:
Enjoy an exclusive dining experience while cruising the Caribbean waters.

Watch the sun leisurely fall from the sky as you enjoy a locally prepared dinner from the comfort of a luxurious catamaran.

On our catamarans, you'll be on the expansive deck and free to move about to capture the best sunset view or dance the daylight away. From the scenery to the wildlife, great photo opportunities surround you. Experience the thrill as the wind fills the sails and you glide along the Caribbean sea and await the sunset celebration.

We have many seating options both in and out of the sun. Choose a plush bean bag on the deck, dining table in the salon, or lounge area near the captain's helm.

**There are also TONS of excursions available for you (some at an additional charge)**
The Food
Savor two delicious meals daily:

•A Full Breakfast; with coffee, tea, or freshly squeezed juices
•A Two-Course dinner

We will dine in the air-conditioned comfort of Lotus Restaurant as well as al fresco on the open-air deck.

Using only the best local ingredients, our chefs prepare creative dishes celebrating local produce and seafood with a touch of Thai flavors mixed in.

Inspired by our natural surroundings, fresh seafood is our specialty. Guests can dine on delicious dishes such as ceviche, fresh herb-crusted fish fillet, and our famous whole-grilled lobster dinners.

We offer a varied menu and do our best to accommodate requests for vegetarian, vegan, or gluten-free meals.

We also invite you to enjoy refreshments with a view at our newly expanded pool bar offering poolside lounger services such as cocktails and light bites on the beach while you catch some Caribbean Sun.

**We know you'll want to explore all the cuisine that Caye Caulker has to offer so lunch each day will be on your own. You are welcome to order at the resort but there are TONS of options on the island that we will encourage you to explore alone or as a group!**
The Journey
You can get to Caye Caulker by either a 10-minute plane ride from the international airport or a 60-minute boat ride from Belize City.

Once booked you will be connected with the hotel to make arrangements for you from Belize International Airport (BZE). Please note there will be an additional cost either for the water taxi or flight from the airport to the island.

Blu Zen is located approximately 1.5 miles North of Caye Caulker village, a short 5-minute boat ride from the center of town. There are boats running every hour throughout the day.
Cancellation Policy & Travel Insurance
Our retreats would not be made possible without the full commitment of our participants and our cancellation policy reflects this. Payments and reservations are non-refundable.

We ask all participants to purchase travel insurance for financial protection against unforeseen circumstances. We like to use Square Mouth to purchase travel insurance. Square Mouth is a website that allows you to compare and purchase travel insurance from reputable providers.
Purchase Travel Insurance
Yoga Beyond The Studio LLC and Yoga Beyond The Studio Retreats LLC do not sell or solicit any insurance products. You are welcome to use any travel insurance provider you'd like.
---
Frequently Asked Questions
Going on the trip of your dreams should be an easy decision to make.
Have any additional questions? Please Chat With Us or Send Us A Message
What if I've never tried yoga?
Even better! The best way to build a healthy habit with yoga is to practice daily, so a yoga retreat is the perfect way to start. Our yoga retreats are always catered to beginners, starting from the basics and building together. All levels of yogis are welcome.
Can I come alone?
Yes! Our community is here to welcome you with open arms. At Yoga Beyond The Studio, we believe yoga is for everyone and we want you to feel supported in your journey. Don't worry about coming on our trips solo, you'll always leave with new friends!
Can you accommodate food allergies?
Every single accommodation we work with provides food options to accommodate your needs. Vegetarian, vegan, gluten-free, dairy-free, whatever you need just let us know and we will make sure you are taken care of!
How do I make this retreat affordable for me?
We understand that a retreat can be a big investment. Payment plans are available to help work it into your budget. Keep in mind that we offer discounts for referrals, so bring a friend and pay even less!
Reserve your spot today!
Will you join us in paradise? Only a few spots left - book your spot today!
Customer Reviews
See what our customers have to say about their experiences on our retreats.